Montréal
Centre universitaire de santé McGill : Essais en cours ꟷ 200 000 $
Dr Constantin Polychronakos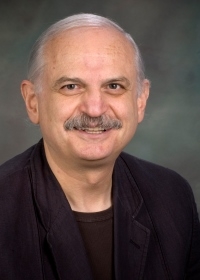 Dr. Polychronakos is a tenured professor in the Department of Pediatrics at McGill University. he has been appointed "Program leader" of the Child Health and Human Development (CHHD) Program at the Research Institute of the McGill University Health Centre (RI-MUHC). As a pediatric endocrinologist, he was a co-leader of the Endocrine-Renal research axis at the RI-MUHC from 1998-2008. He runs a world-renowned laboratory in the field of diabetes that focuses on the molecular genetics and immunology of the disease.
Dr. Polychronakos has played a key role in completing the first genome-wide association studies for both types of diabetes. He has heavily contributed to our knowledge of the role of the thymus in immune self-tolerance to tissue-specific proteins. Dr. Polychronakos has authored and co-authored over 160 peer-reviewed publications such as the following high esteemed journals: Nature, Nature Genetics, PNAS, Diabetes and PLOS Genetics. His research has been supported by the Canadian & National Institutes of Health Research, the Juvenile Diabetes Foundation, the Canadian Diabetes Association, Genome Canada and Genome Québec.
Apart from his clinician-researcher duties, Dr. Polychronakos is editor-in-chief of the Journal of Medical Genetics (Impact Factor 6.3) based in the UK. Most recently, he has been elected into the Royal Society of Canada, which is the country's top academic honor available to artists, scholars, and scientists.
Dr Steven Paraskevas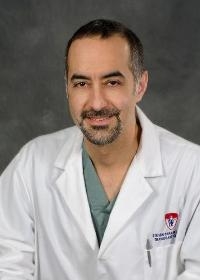 Dr. Paraskevas was born in Winnipeg Canada. He received his bachelor's degree at Harvard University and his M.D. at McGill Univeristy. He also completed a General Surgery residency at McGill during which time he also completed his Ph.D. with a thesis examining injury response signaling pathways in human pancreatic beta-cells.
His interest in islet cell transplantation and the treatment of diabetes led him to a fellowship in Multi-organ Transplant Surgery at the University of Minnesota in 2000, where he trained under pancreas and islet transplant pioneer, Dr. David Sutherland. Following this, he returned to Montreal to join the McGill University Health Centre in 2002. He is currently the Associate Professor of Surgery, Director of the Pancreas and Islet Transplant Program and Director of the Human Islet Transplantation Laboratory (www.isletlab.org). The Laboratory is a state-of-the-art facility which produces human islet preparations for both clinical use and research applications. This is the only facility of its kind in eastern Canada.
Dr. Paraskevas' research interests include the study of the beta-cell injury and cell survival and how cell injury induces the recipient's immune response. His current work focuses on intracellular signaling in beta-cell injury and how it leads to antibody production in both islet transplantation and the induction of type 1 diabetes.
Dr. Paraskevas has been an active member and leader in the national and international transplantation community. In the past, he acted as president of the Canadian Society of Transplantation. He now serves as an expert advisor to Canadian Blood Services, as that organization builds a national transplant system in Canada. He has also been active with the American Society of Transplant Surgeons, serving as Co-Chair of the Executive Planning Committee of the American Transplant Congress in Philadelphia, 2011. He is an associate editor for Transplantation.
Dr Ciriaco A. Piccirillo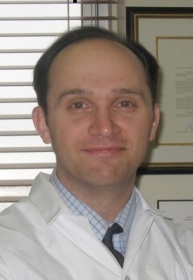 Dr. Piccirillo is a reputed immunologist who trained at the following institutions: Laboratory of Immunology, National Institute of Allergy and Infectious Diseases (NIAID) and National Institutes of Health (NIH, Bethesda, USA). He is the associate Professor in the Department of Microbiology and Immunology, Director of the Laboratory of Immunoregulation at the Faculty of Medicine of McGill University. He is also the co-Leader of the Infection and Immunity Axis at the 'Research Institute of the McGill University Health Center' and Director of 'McGill's FOCIS Center of Excellence in Translational and Clinical Immunology' whose mission is to support basic and clinical research in immunology.
Dr Piccirillo's research program as Canada Research Chair in Regulatory lymphocytes of the immune system focuses on the regulation of immune responses mediated by CD4+Foxp3+ regulatory T cells, a unique population of cells viewed as the central master-regulators of the immune system in mice and humans. His research is responsible for many seminal studies related to the phenotype, mechanism and function of Treg cells in a variety of animal models, non-human & human primates. His research program may lead to the development of novel immunotherapeutic strategies to manipulate CD4+Foxp3+ Treg cell function and ultimately modulate autoimmune and chronic inflammatory diseases.
His research has received an international reputation by the numerous publications in high impact journals, invitations to many national and international scientific meetings, solicitations to consult companies, government & associations. He serves as a reviewer to major scientific journals and also to the Committee on Pathogenesis and Functional Genomics of the TDR branch/WHO.
Fondation de L'Hôpital Maisonneuve-Rosemont : Essais en cours ꟷ 100 000 $
Dr. Sylvie Lesage
Sylvie Lesage obtained her BSc Degree in Immunology at McGill University in 1955. She subsequently completed a 4-year PHD Program in Experimental Medicine under the supervision of Dr. Patrice Hugo, where she acquired expertise in Central T Cell Tolerance Mechanisms. From 1999-2002, she pursued her post-doctoral training in the world-renowned laboratory of Dr. Christopher C. Goodnow in Australia. There, she attempted to understand the concepts of T Cell tolerance in Type 1 Diabetes. By using various mouse models, she showed that mice developing disease exhibited defects in T Cell tolerance and she undertook the characterization of these defects at a molecular and genetic level. From 2003-2005, she competed a second Post-Doctoral training under the supervision of Dr. Marika Sarfati in Montreal. During that training period, Dr. Lesage was exposed to human immunology and learned to transpose knowledge form mouse to human.
Since September 2005, Dr. Lesage was appointed as Assistant Professor at the University de Montreal and was promoted to Associate Professor on June 1st, 2010. She has established her research laboratory at the Maisonneuve-Rosemont Hospital. Her main research interest is aimed at restoring the immune balance to prevent the onset or abrogate the progression of type 1 diabetes. (CATHY WOULD LIKE A STORY OF EREN HILLHOUSE BECAUSE SHE HAS T1D)
Edmonton
DRIFCan : Essais en cours ꟷ 550 000 $
Dr. James Shapiro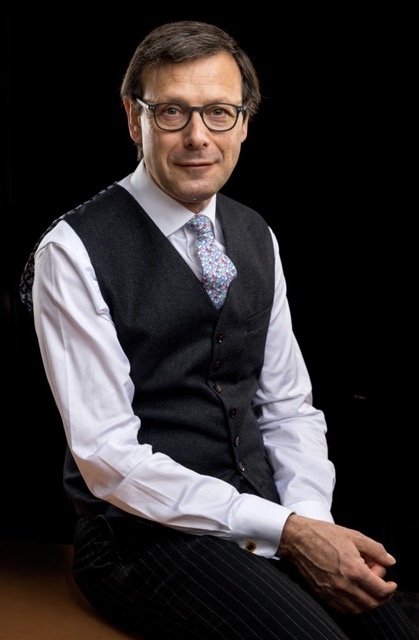 Dr. James Shapiro was born in Leeds, England, son of a family doctor. He studied Medicine in Newcastle and trained in Surgery in Bristol. He developed a longstanding interest in islet transplantation as a medical student. He has been on Faculty at the UofA since 1998, where he now holds the Canada Research Chair in Transplantation Surgery and Regenerative Medicine. He directs the living donor liver transplant and the islet transplant programs in Edmonton. He was the lead investigator on the famous "Edmonton Protocol" cell transplant treatment for diabetes.
He is the Project 1 lead for the CNTRP, which is actively researching ex vivo organ transplant repair. This year his team began first in human trials with embryonic stem cell derived insulin producing cells transplanted in an immunoisolation device.
James is the recipient of a Hunterian Medal from the Royal College of Surgeons of England, the Gold Medal in Surgery, is a Fellow of the Royal Society of Canada and a Fellow of the Canadian Academy of Health Sciences.
Miami
1. Essais en cours ꟷ 375 000 $ US
Dr Camillo Ricordi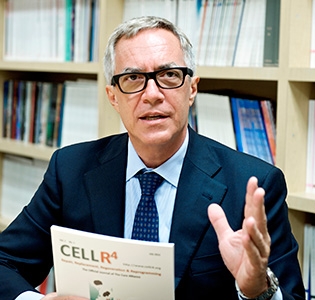 Dr. Camillo Ricordi holds the 'Stacy Joy Goodman Chair in Diabetes Research'. He is a Professor of Surgery, Distinguished Professor of Medicine, and serves as the Director of the Diabetes Research Institute (DRI; www.diabetesresearch.org ) as well as the Cell Transplant Program at the University of Miami.
Dr. Ricordi and collaborators have developed the method for large scale production of human pancreatic islets. He led the team that performed the first series of successful clinical islet allotransplant to reverse diabetes. Recognized by his peers as an expert in human cell processing, characterization and transplantation, Dr. Ricordi was President of the Cell Transplant Society and served on the FDA Biologic Response Modifiers Advisory Committee. He was president of the NIH Expert Panel and Strategic Planning Committees.
Currently, he is serving as the Chairperson of the Steering Committee of the NIH Clinical Islet Transplantation Consortium, which standardized cell manufacturing protocols in North America and Europe. He completed the first multicenter FDA Phase III trial of islet transplantation in the US.
Dr. Ricordi has received numerous honors and awards. He was Knighted by the President of the Republic of Italy. Presently, he is serving on the editorial board of CellR4 (Editor-in-Chief; www.cellr4.org) and is Co-Founding Editor of Cell Transplantation. As of 2013, Dr. Ricordi acts as the President of the Ri.MED Foundation (www.fondazionerimed.eu) appointed by the Italian Prime Minister. He also serves as Founding Chairman of The Cure Alliance (www.thecurealliance.org) and of the Diabetes Research Institute Federation (www.diabetesresearch.org). He has authored over 1,000 scientific publications, with over 36,000 citations (H-index: 88; i10-index: 451) and as an inventor, he has been awarded 25 patents.